In this article, you will get all the information regarding Police hunt man over suspicious fire at tobacco store

Police today released CCTV and footage of a man they want to identify during a suspicious fire in the area
Victoria earlier
this year when he set himself on fire.
The fire occurred at a tobacco shop in a shopping center on Geelong Road, Mount Clear, near Ballarat, shortly after 10.40pm on Saturday January 8.
Footage shows a man breaking into the store by breaking the glass in the bottom panel of the door and climbing up.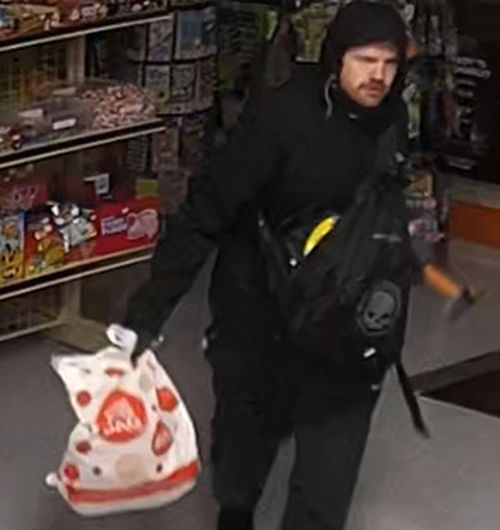 He then roams the store for several minutes with a jerry can of fuel, spraying the inside of the store with an accelerant.
The man comes out crawling through the smashed door and sets fire to the premises and also immolates himself.
It is believed that he left the area in a dark colored vehicle.
The fire damaged the tobacconist as well as the surrounding businesses before being extinguished.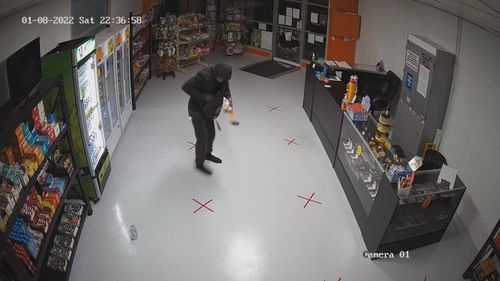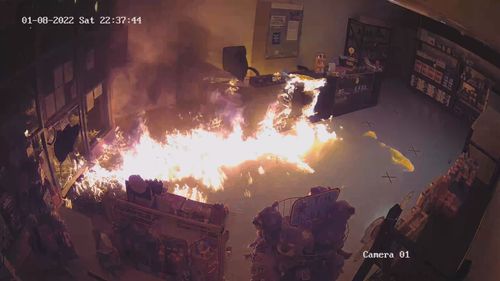 Despite a major investigation over the past nine months, police have yet to determine the motive for the arson and who is responsible.
But footage has now been recovered from the hard drives of the store's CCTV system, which were burned in the fire.
Police are releasing footage which shows the man, who was then dressed in a black hoodie and black trousers, entering the premises and starting the fire.
The man wears a face covering, but during the incident, it comes off and reveals his face.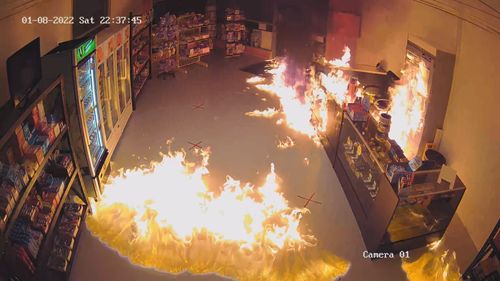 Police are keen to speak to anyone who recognizes the man or has other information about the fire.
"The targeted store had only been open for three months and a total of five stores were affected," Detective Inspector Mick Phyland said.
"The fire also had the potential to kill or seriously injure someone if they were nearby at the time of the incident."
Anyone who recognizes the man or has more information about the incident should call Crime Stoppers on 1800 333 000.
Saving the President Ruined the Life of a Closed Former Sailor
Police hunt man over suspicious fire at tobacco store
For more visit ReportedCrime.com
Latest News by ReportedCrime.com