In this article, you will get all the information regarding Prosecution rests case in trial of Zachariah Anderson, man accused of killing Kenosha man in 2020

Prosecutors announced Friday that they have finished presenting their case to the jury in the murder trial of Zachariah Anderson, the Mequon man accused of killing a Kenosha man at his Wood Creek apartment in the spring of 2020.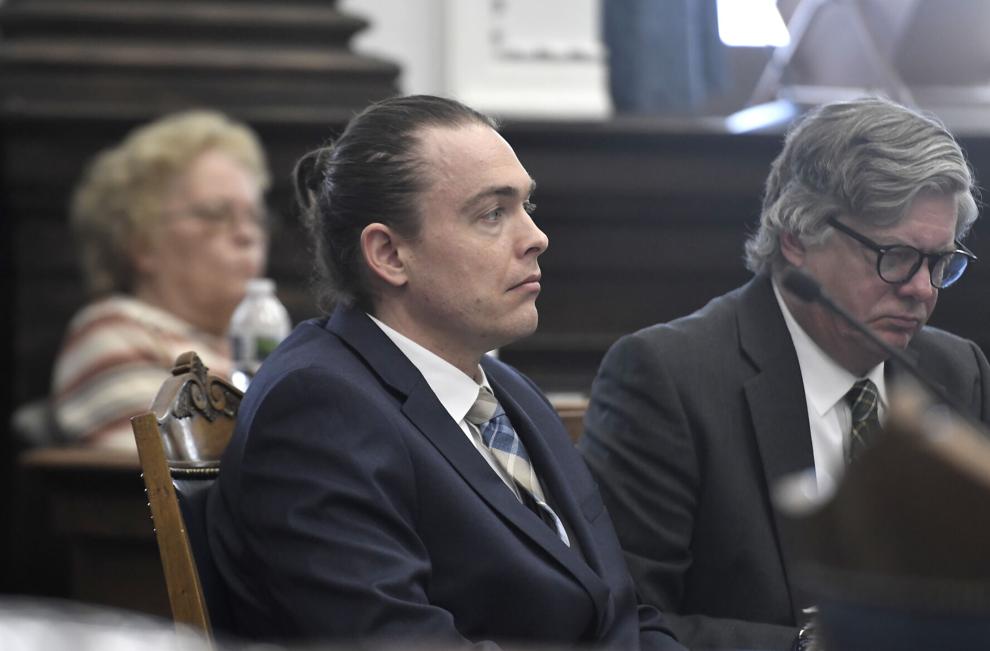 The state closed its case at the end of week three of Anderson's trial in Kenosha County Circuit Court.
Anderson, 42, is charged with killing Gutierrez, 40, with brute force on the evening of May 17, 2020, inside Gutierrez's first floor apartment on Kenosha's North Side in this which prosecutors described as a jealous rage. Prosecutors allege Anderson killed him because he was deeply upset that Gutierrez had begun a romantic relationship with Sadie Beacham, his ex-girlfriend and mother of his children.
Gutierrez's body was never found. His friends and family have not heard from him in almost three years and his credit cards have not been used. Prosecutors maintain that Gutierrez is dead based on the large amount of blood spatter found in his apartment.
Gutierrez, a father of two young children, was reported missing on May 19, 2020, after Beacham went to his apartment in the 3700 block of 15th Street and found the patio door open with heavy bloodstains on the floor , door and furniture. She called 911 after arriving at the scene.
Beacham testified earlier in the trial that she tried to reach him by phone before going to his apartment out of deep concern for his well-being and the status of their relationship.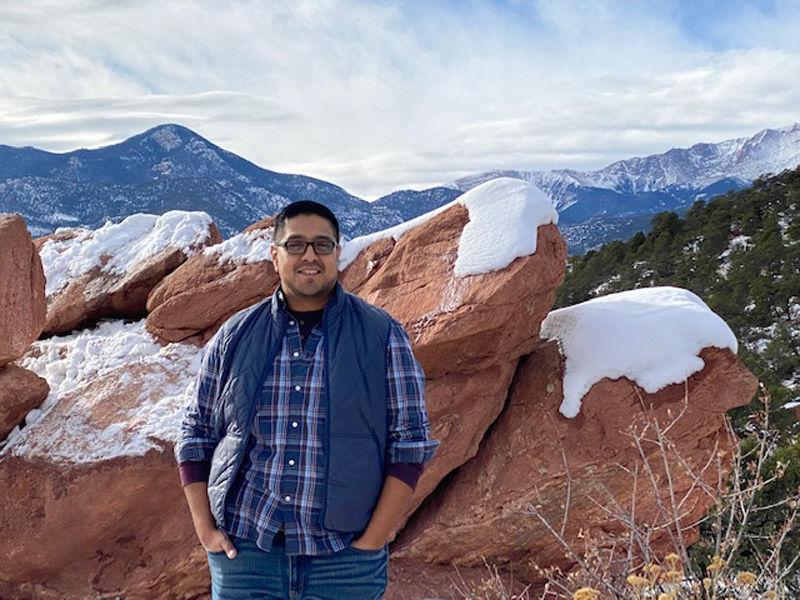 Kenosha police focused on Anderson after Beacham reported that Anderson stalked and harassed her in the weeks after she began developing a relationship with Gutierrez.
Anderson is charged with first-degree intentional homicide, a Class A felony that carries a life sentence if convicted. Anderson is also charged with crimes of hiding a corpse and stalking.
During the first three weeks of the trial, jurors heard testimony from Beacham, Anderson and Beacham's daughter, Gutierrez's mother, a neighbor of Gutierrez, detectives and a medical examiner, among many others. Jurors also saw footage of Gutierrez's blood-stained apartment, Anderson's work van with missing carpet, bleach stains and a speck of a rust-colored substance that was tested positive for Gutierrez's DNA. They were also shown security camera footage of Anderson buying trash bags, gloves and Clorox wipes at a Saukville Walmart the morning after he allegedly killed Gutierrez.
Prosecutors allege Anderson used his work van to move Gutierrez's body from his apartment. There are no security cameras in the apartment complex.
After investigators executed a search warrant at Anderson's residence, they reportedly found a still-smoldering hearth where Anderson's jeans buttons, underwear and possible remains of steel-toed boots were found. were found on his property.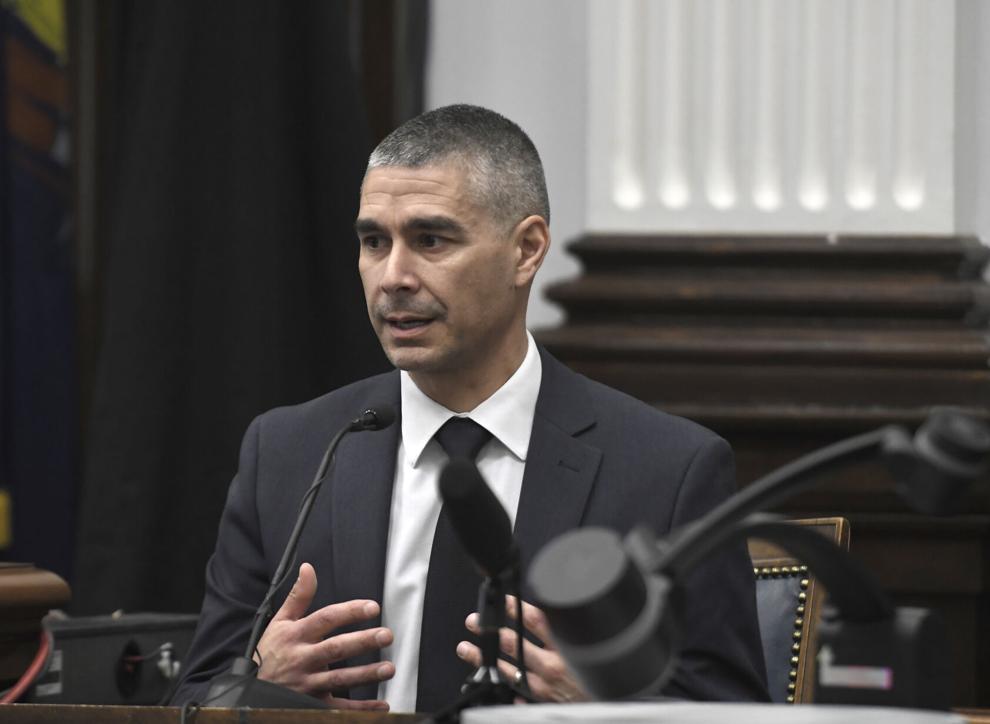 Det. Vicente Correa, who began testifying on Thursday, took the stand Friday morning as the state's last witness.
Correa testified Thursday that several text messages had been sent between Anderson and Beacham in the week before Gutierrez's death. On Thursday, Correa also showed jurors movements Anderson allegedly made in Kenosha near Gutierrez's residence in the days before he disappeared based on Anderson's cellphone data.
On Friday, Correa testified that Anderson did not answer calls or texts or search the Internet on his mobile devices on May 17, 2020 between 7:34 p.m. and 11:19 p.m., during which time Anderson is accused of having killed Gutierrez.
The long trial continues
Judge Bruce Schroeder presides over the trial before a jury of eight women and five men, including an alternate.
The prosecution is led by District Attorney Michael Graveley, who throughout the trial maintained that Anderson killed Gutierrez out of jealousy and obsession with his ex-girlfriend.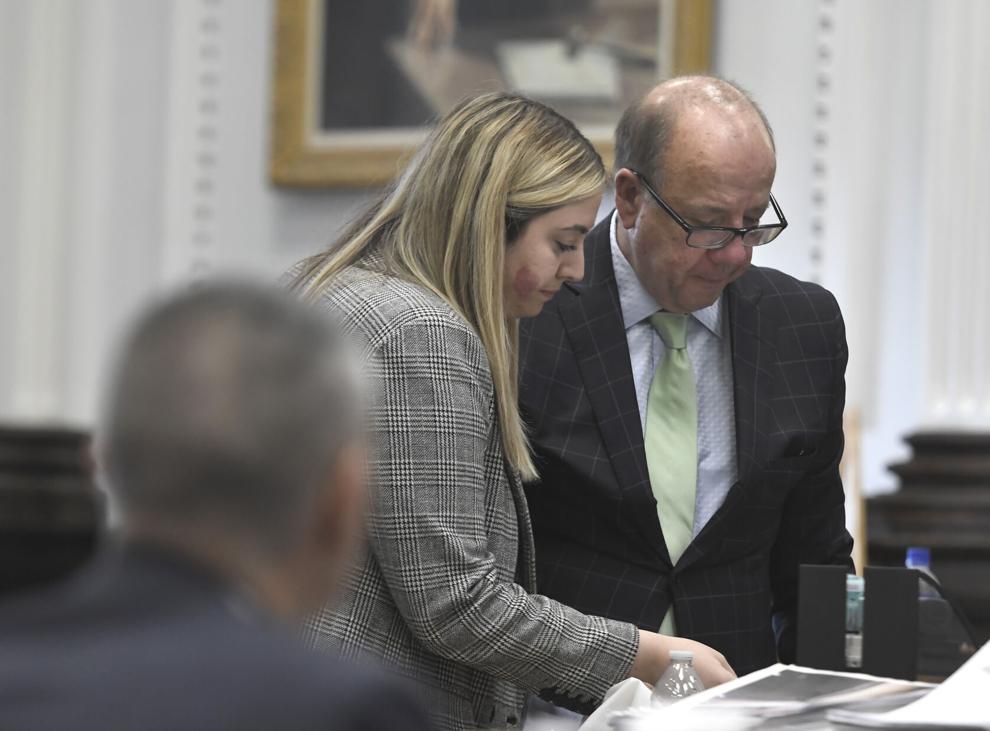 Defense attorney Nicole Muller argued Kenosha police failed to investigate other possible suspects and prematurely focused on Anderson based on Beacham's claims.
Defense attorneys began presenting their case on Friday afternoon and said they expected to rest early next week.
The trial is expected to last another week. The prosecution and the defense clashed several times in court. On Friday, the defense suggested Graveley dragged witness Marquan Washington, a former cellmate of Anderson, to the stand.
Last week, Washington testified about once he observed Anderson having a nightmare in their cell.
"I was laying there and reading my book and I heard him screaming in his sleep before he woke up," Washington said last Thursday. "He said, 'Die, die, die (expletive).'
Defense attorney John Birdsall said Graveley appeared to say "die, die" at the same time as Washington and replayed part of the video recorded by Court TV.
Graveley denied the charge and was caught off guard by the allegation. He said such claims were poison to the case and that Friday was the first time the issue had come before him.
Graveley said "this isn't the first time we've had episodes where specific representations were made that could then be shown to be false."
"So here we are again, and I just want to make sure the court takes that into account when considering presenting this evidence in any way," Graveley said.
Anderson remains in custody on $750,000 cash bond.
Schroeder said "the end of the site" for the surprisingly long trial.
Anderson was previously convicted of the felony possession of more than 10 pounds of marijuana in Butte County, SD on April 16, 2020. He was scheduled to be sentenced May 27, 2020, 10 days after he allegedly killed Gutierrez.
.
Prosecution rests case in trial of Zachariah Anderson, man accused of killing Kenosha man in 2020
For more visit ReportedCrime.com
Latest News by ReportedCrime.com