In this article, you will get all the information regarding Seven charged following 'cowardly' stabbing at Glenfield train station

Seven people have been charged after "cowardly" and "unprovoked" stabbing a
form
station in
sydney
is to the west.
Two teenagers were on a train when they were allegedly threatened with a knife by a group of teenagers they did not know, just before Glenfield station at around 9.30pm on Saturday February 25.
The 15 and 18 year olds got off the train at Glenfield, the group would have followed them.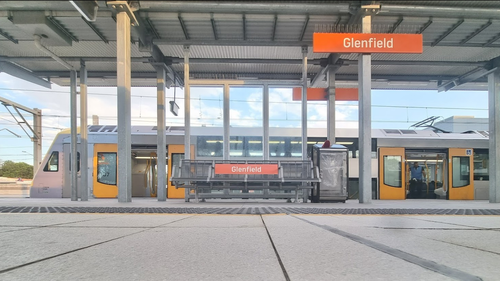 NSW Police said more men and boys had joined the group, making 10 in total.
"The group allegedly assaulted the 15 and 18-year-olds; the 18-year-old was repeatedly stabbed and hit in the head with a bottle, before the group fled," NSW Police said in a statement.
"The 15 and 18-year-olds were treated at the scene by NSW paramedics, before being taken to hospital in serious but stable condition."
The teenagers have since been released from the hospital.
Superintendent Mark Wall said it was a cowardly and unprovoked assault.
"Both victims were on their way home when they were attacked by the group for no apparent reason," Wall said.
"The police carried out a meticulous investigation which resulted in the arrest of the alleged perpetrators of this shameful display of violence.
"Police Transportation Command officers are committed to keeping the public safe while traveling on public transportation.
"If people want to assault commuters, then you will be visited by the police."
A 12-year-old, a 13-year-old, three 16-year-olds and two 19-year-olds have been charged.
The two youngest will face juvenile court later this month.
A 19 and 16 year old was charged with injuring a person with intent to cause grievous bodily harm, assaulting a person intentionally criminal activity of a criminal group, reckless bodily injury – in company , fighting and armed with intent to commit a criminal act.
Another 19-year-old and 16-year-old have been charged with assault by a person with intent of criminal activity of a criminal group and a fight.
The 19-year-olds were denied bail and are due to appear in Parramatta Local Court today.
The 16-year-old was also denied the dance and will appear in juvenile court.
register here
To receive our daily newsletters and news alerts, send them directly to your inbox.
Seven charged following 'cowardly' stabbing at Glenfield train station
For more visit ReportedCrime.com
Latest News by ReportedCrime.com