In this article, you will get all the information regarding Wife and husband 'planned fatal shooting' in hospital for weeks

The plan had been in the works for weeks: Ellen Gilland, 76, would inevitably
shoot
her terminally ill husband of 77 years, Jerry, then committed suicide.
But after shooting her in the head in an 11th floor hospital room, she couldn't proceed with the rest.
Instead, still armed, Gilland was in a four-hour standoff with
Police
until officers are able to use a non-lethal explosive to distract her and take her into custody.
That's according to the police account of the shooting and its aftermath Saturday at a floor for terminally ill patients at AdventHealth Daytona Beach near Florida's central coast.
The couple hatched the plan three weeks ago, Daytona Beach Police Chief Jakari Young said at a press conference over the weekend.
During a conversation, he said, they decided that if Jerry Gilland's unnamed illness got worse, "he wanted her to end this."
"Apparently the goal was for him to do it, but he didn't have the strength, so she had to do it," Young said.
So they turned to "a murder suicide in which she would kill herself," the police chief said.
"But she decided she couldn't go through with it."
After hearing a gunshot in room 1106, two hospital workers entered and saw Ellen Gilland sitting beside the bed with her unresponsive husband in a pool of blood.
She pointed the gun at the couple and told them to leave the room, which smelled of burning gunpowder, according to a police report.
Another staff member also entered and was ordered to leave at gunpoint.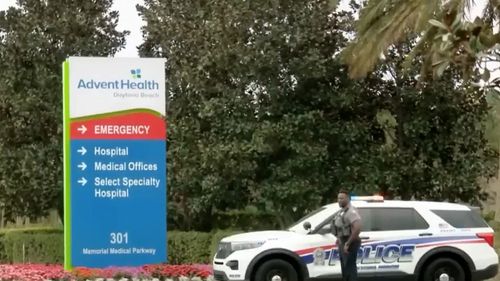 Employees then began evacuating people from adjoining rooms, according to the report.
The police chief called it a "logistical nightmare" since most patients on the 11th floor were on ventilators.
After officers arrived, they lined the hallway with guns pointed at the open door to room 1106.
The police repeatedly shouted, "Drop the gun!" According to an officer's body camera video recorded about 10 minutes after the shooting.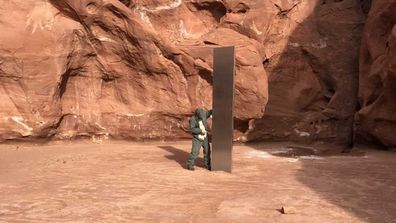 Still unexplained "mystery" photos
"Tell me what's going on. We don't want to hurt you," an officer shouted.
Another said to a colleague: "Stand back. Step back. We have time. We only have time.
After approximately four hours, members of the SWAT team used a non-lethal explosive device to distract Ellen Gilland and entered the room.
They tried to use a stun gun, but it failed to subdue her and she fired a shot into the ceiling.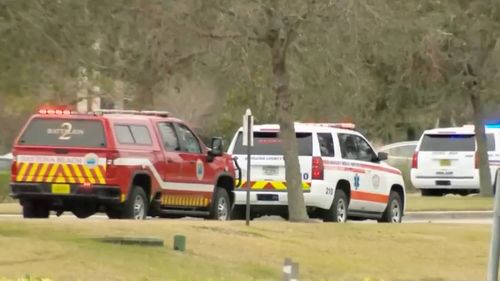 Then she dropped the gun and was taken into custody, according to the police report.
Gilland was charged today with first degree premeditated murder and two counts of assault with a deadly weapon with intent to kill, and remained jailed without bond.
His appointed public defender did not respond to an emailed request for comment.
The neighbors of Gillands also did not respond to telephone messages on Tuesday.
"This is a tragic circumstance," the police chief said, "because it just goes to show that none of us are immune from the trials and tribulations of life."
register here
To receive our daily newsletters and news alerts, send them directly to your inbox.
Wife and husband 'planned fatal shooting' in hospital for weeks
For more visit ReportedCrime.com
Latest News by ReportedCrime.com